IMG KnowledgeBase & Frequently Asked Questions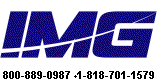 ---
Search FAQ's


Searching for ID: QC1715120820
QC1715120820
Which joystick should I use with Joystick-To-Mouse?
Which joystick do you recommend?

Joystick-To-Mouse is written to operate with any type of joystick, game controller, driving wheel, or any device that interfaces with Windows as a gaming controller/joystick. Most devices are USB and categorize themselves in this particular way to Windows and can be configured and managed via Windows Control Panel (for best results, be sure to indicate the device you wish to use with Joystick-To-Mouse as the preferred / main device).

IMG does not recommend any particular type of device and strives to make Joystick-To-Mouse compatible with all game controllers. For individuals, we recommend you work with a device that is comfortable and provides the range of motion and buttons necessary. Please refer to Joystick-To-Mouse help and troubleshooting for settings to optimize usage with a device - center range sensitvity, speed & acceleration, etc.

For users with special needs who need a joystick as their input device to point & click, we suggest you contact RJ Cooper & Associates RJCooper.com, who works with special needs individuals and helped design and devloped features within Joystick-To-Mouse. Infogrip also provides special needs products.
---
Notes:
Depending on product, release version, OS version, and specific technical issue, some tech items are very specific, and some may span to other products/versions
Downloadable files can also be accessed by anonymous FTP at ftp://downloads.imgpresents.com
Older files are moved into a separate archive location - see notes/details/new location in *.archived.txt text file
---
---